I used to love shopping… until I had three kids.  Now it's more of a marathon run than an enjoyable activity.  Enter online shopping!
While the odd trip to the malls is unavoidable, I try to do as much shopping online as possible – especially when I'm looking for something specific.  I can research and price check and read reviews – all from the comfort of my own home and without being begged to go to the toy section.
In Canada, the selection and shipping options seem to be much more limited (vs. the US) but there are still plenty of deals to be found if you look in the right places.  Here are a few of my favorite stores for Back to School Shopping in Canada.
*This post contains affiliate links which means that if you click on one of these links and buy a product, I may earn a small commission at no additional cost to you. Rest assured that I only recommend products that I love from companies that I trust.
---
1. Indigo Books & Music
WHAT TO BUY:

Backpacks & Lunchboxes
I love their unique designs like this Scented Emoji Backpack.  There are lots of great name brands and the prices are also super affordable!
They also have a big selection of cute lunchboxes and accessories like reusable snack bags in a bunch of different patterns and bento box lunch kits.
SHIPPING:
FREE shipping on orders over $25 + FREE to ship to any Chapters Indigo location in Canada.
---
2. Staples Office Supplies
WHAT TO BUY:

UHU glue sticks, Crayola products, binders, notebooks, pens, pencils, etc.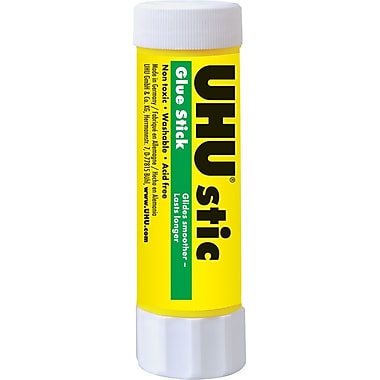 You can pretty much find anything you need on your school supply list at Staples, with the same prices you would find in store!
UHU glue sticks are by far one of the best and preferred by teachers but they're pricey and harder to find.  Staples carries them by the caseload so you can stock up (this is great if you have multiple kids with glue sticks on their supply lists)
SHIPPING:  
FREE shipping on orders over $45 + some items are available for FREE pickup at your local Staples store in as little as 2 hours!
---
3. Zulily
WHAT TO BUY:

Kids Clothes & Shoes

This is a great site to get deals on dress clothes for picture day!  There is a huge selection from different brands but it changes nearly every day and offers don't last long so if you see something you like – buy it!

You need to sign up for a free account before you can start shopping, but beware – it can get very addicting!

If what you're looking for is time sensitive – then order well in advance as Zulily does not ship out their products until the entire promotion ends.

When shopping from Canada, make sure that you change your country flag and currency in the top right corner!
SHIPPING:
The price of shipping varies however, when you pay for shipping with your first item then you get free shipping on all your other purchases for that day.
---
4. Mabel's Labels
WHAT TO BUY:

Personalized Labels for Clothing and School Supplies
The Starter Pack offers a good selection of different sized labels, but they also offer an Ultimate Back to School Combo if you need more.
I love the variety of different customization options and also that the labels are waterproof, dishwasher & microwave safe – so you can apply them once and never have to worry about them coming off (even in the washing machine!)
Whether your kid is just starting preschool, or ready to graduate – they're going to need their things labelled.  Get the labels that are sure to last.
Click here to check if your school does fundraising through Mabel's labels before placing your order!
SHIPPING:
FREE shipping for all orders in Canada!
---
5. Sportchek
WEBSITE:

www.sportchek.ca
WHAT TO BUY:

Kids Athletic Shoes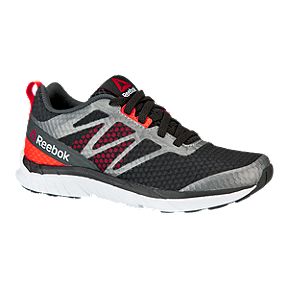 Starting at $40, you can get a pair of Under Armour or Reebok runners for your kids for gym class or to use as indoor shoes.
I normally cheap out on shoes because my kid's feet grow 2 sizes/school year, but considering that they will be wearing these shoes for the majority of the school day, I've learned it's better to splurge on good quality ones.
SHIPPING:
Free shipping on orders over $50
---
6. Hickies
WHAT TO BUY:

Adjustable elastic shoelaces
Kids and shoelaces…  I don't know about your kids but mine still don't know how to properly tie their laces.  And I'm certain that when the recess bell rings they'd rather run off with loose laces than spend time trying to figure it out.  I've avoided buying them shoes with laces for this very reason, however velcro runners aren't always the most stylish or comfortable, either.
I discovered these Hickies elastic shoelaces last year to save my son some time at recess and they've been a lifesaver.  I love how many different ways you can customize the fit and they look so sleek and low profile.
Click here to learn more about how they work and to see all the different customization options.
SHIPPING:
Starts at $10 (Sign up for their email list and get 20% off)
---
7. Old Navy
WHAT TO BUY: Jeans, Leggings, Sweaters, Graphic T-shirts
Two words… Super Cash.  Spend money, get money back to spend again.  It's brilliant.
Old navy clothes are a staple in my kid's closet because they're affordable, stylish and durable.  And for school clothes, I need them to be all of those things…
SHIPPING:
Free shipping on orders over $50
---
8. The Children's Place
WHAT TO BUY:

Jeans, Dresses, Outdoor Shoes, Accessories

Like Old Navy, The Children's Place is my go-to for kids clothes.  You can buy clothes in extended sizes like husky or slim (only available online) and their pants all have the adjustable elastic waistbands.

They also have a ton of accessories like headbands, purses, wallets, hats and sunglasses which are usually quite hard to find in kid sizes!

Sign up for their email list so you can be notified of sales.  I find their stock is strictly seasonal so get your back to school items now and don't wait too long to shop for winter gear.
Shipping:
FREE!
---
9. Amazon
WHAT TO BUY: 

Obviously you can find just about anything on Amazon, but my favorite picks for back to school are…

this chalkboard calendar wall sticker
this pocket organizer for the millions of notes that get sent home in backpacks
and this kids alarm clock to help get kids out of bed in the morning
SHIPPING:
Varies.  Click here to sign up for Amazon Family (free for Prime members) and get
free 2 day shipping
, 20% off diapers and other discounts and benefits designed for families with young children.
---
And lastly, if you plan to do ANY online shopping at all, I suggest you join…
10. Swagbucks
HOW IT WORKS:

You can earn cash back on your online purchases, plus earn points that you can use for gift cards and other merchandise.  There are several other ways to earn points as well. (Click here for more detailed info)

I know there are plenty of sites like this out there, but the reason why I like Swagbucks is that it's a no-brainer.  You can download the browser add-on and a big blue bar will appear at the top of your screen if a website you are on is eligible for cash back (and also if there's a coupon code available for that site).  There's no additional steps or website you have to go to first in order to get your cash back.  Simple.